College vs. Cosmetology School- Where should you go?
What should you do after you graduate high school? It seems like there are endless opportunities and so many paths you can take so why does it feel like everyone wants you to go to college?
When figuring out what to do after high school it's important to know yourself and your interests. Try answering the following questions:
Do you love sitting in a classroom all day or are you a hands-on learner that likes to be on your feet?

Do you like reading and writing or do you enjoy interacting with people more?

Do you have a specific interest in getting a degree or do you just want to go to college because that's all you've been told to do?
We are here to confidently tell you that you can be successful in the beauty industry! Many of our graduates have gone on to achieve major success in this industry and we know that you can too if this is truly what you love to do!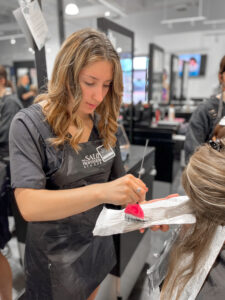 Why Cosmetology?
You can put your creativity to use and help others feel better about themselves. You are able to make meaningful connections with your clients and each day looks different! Everyone loves getting their hair done and right now hairstylists can make a great income especially with specialized services. An education in cosmetology can lead to so many paths whether it be owning your own salon, working in the entertainment industry, or becoming a Redken Artist- there are truly endless opportunities available to TSPA Dallas graduates.
Cosmetology programs in Texas are only 1,000 hours so that means if you do a full-time program you could graduate cosmetology school in less than 8 months! Most of our graduates already have salon jobs lined up before they even graduate. We also offer part-time cosmetology programs in case you need something that fits your busy schedule.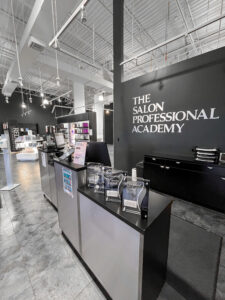 Count the Cost
Our Cosmetology program costs around $18,700 and there are many Financial Aid and Scholarship opportunities available to those who qualify. This career investment includes tuition, kit fees, books, student permit fee, registration fee, and  technology fee.
Let's compare that to a local university cost…
"At the current published rates, an estimated total tuition, fees and living expense price for a 4 year bachelor's degree at UNT is $101,544 for students graduating in normal time." https://www.collegecalc.org/colleges/texas/university-of-north-texas/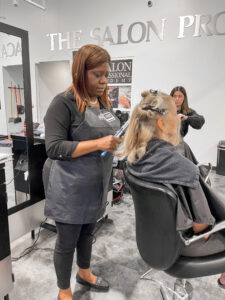 Want to know more about The Salon Professional Academy Dallas?
Follow us on social media @tspadallas (Instagram, TikTok, Facebook)
Book your in-person tour where we will be able to show you our Academy and answer any questions you may have:  www.tspadallas.com
We offer Part-Time and Full-Time Cosmetology classes. For more info on upcoming start dates visit: https://www.tspadallas.com/program/cosmetology/
There are payment plan options available. Financial Aid available to those who qualify. 
We accept GI Bill and MyCAA funding.